July 19, 2014
Hime-hime Booking
This VN is a little trinklet for something like 4 hours, and I only bought because there was next to nothing else to buy at Google Play. And it's not Kanon for sure. Not only story-wise, but also the port to the platform is poorly done: if the OS restarts the app, you have to continue from the last save. Fine on a laptop, not so on a tablet. Also, fonts cannot be re-sized, and there's no easy playback (or not easily found).
Art, however, is pleasing to the eye, and the protagonist is voiced, which helps to compensate for terrible fonts.
UPDATE: I should probably make a greater emphasis on the art. Typical VNs before the recent wave of anime knock-offs (such as Toradora Portable) used to sport fairly ugly art. Their CGs were done with extremely unpleasant "computer sheen" on them, too. Hime-hime Booking is different in using 100% CG, but done in a better 2010 style: it's soft and pretty. It became especially striking at desktop resolution, when I parsed my screencap stash.
Here's a fragment, cropped to its natural resolution: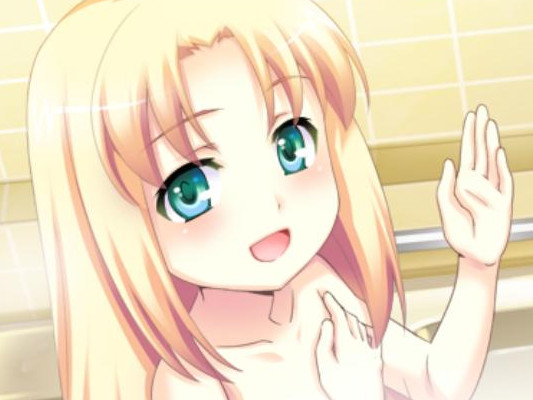 Tags: anime
Posted by: Pete Zaitcev at 07:11 PM | Comments (4) | Add Comment
Post contains 188 words, total size 1 kb.
Posted by: topmaker at July 20, 2014 09:32 AM (2yZsg)
Posted by: Pete Zaitcev at July 20, 2014 12:50 PM (RqRa5)
Posted by: topmaker at July 20, 2014 01:22 PM (2yZsg)
Posted by: Pete Zaitcev at July 22, 2014 07:48 PM (RqRa5)
Comments are disabled.
8kb generated in CPU 0.02, elapsed 0.0369 seconds.
25 queries taking 0.0246 seconds, 33 records returned.
Powered by Minx 1.1.6c-pink.