November 01, 2015
flying: Itakura 2015
Another trip to Japan, another short hop in a glider, this time with the Soaring Club of Japan (glider.jp) out of Itakura. They are organized a little differently from Takikawa Skypark, where you show up, pay your fee, and get a ride. Instead, you become a member of the club for a day, theoretically speaking. Therefore, I had plenty of fun helping out with the club activities throughout the day: launching, recovering, parking.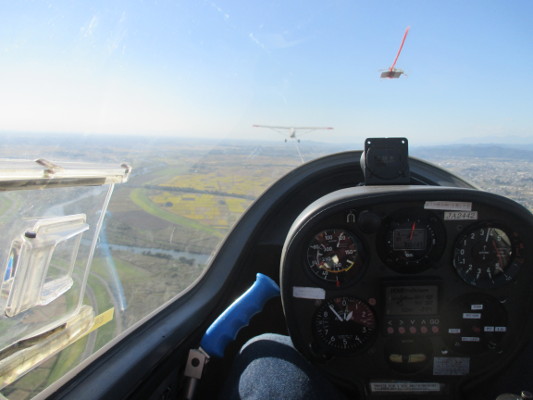 October does not offer enough solar heating at our latitudes, but Itakura gets plenty of mountain wave action, and surprisingly low too. In Moriarty, the wave gets as low as perhaps 11,000 ft MSL or 5,000 AGL on a good day. So, you must catch a thermal first, then work your way up to the wave. In Itakura, the wave is felt as low as 2,000 ft (AGL and MSL are about the same there), and the launch tug can get you that far, even in October.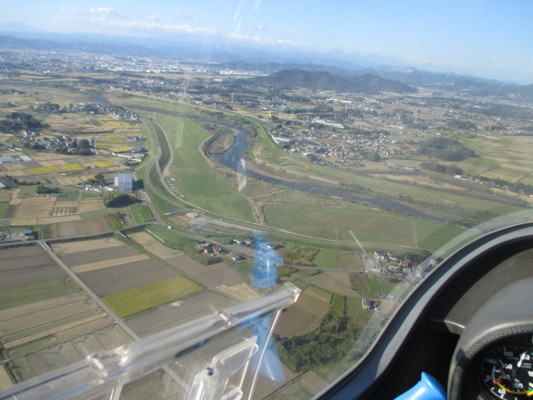 Unfortunately, it's still tricky, and most club members failed at it. But not all. More experienced pilots were able to catch the wave, sometimes with a little help from ridge soaring over a nearby hillock... er, mountain. Of course, I only logged 0.2. Although the glider is the same Grob G103 that I flew at Sundance, I was still too busy to feel the lift, and of course you have to catch it in the first couple of minutes after a release.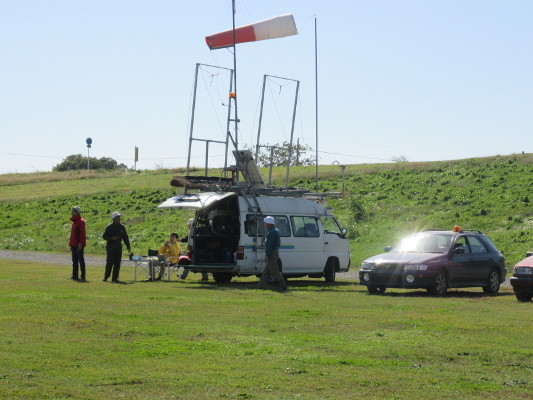 I had a better insight into the workings of the control center at Itakura, too. The JGC have a mobile center in a similar fashion that I noted at Takikawa. Its main function is to report the weather, for the lack of AWOS. Secondary function is to report runway condition and improve safety. Both of these are carried out by the flight manager. Finally, a dispatcher at the center runs the operations by assigning duties to launch and recover, with the attendant bureaucracy.
Posted by: Pete Zaitcev at 11:03 PM | Comments (1) | Add Comment
Post contains 328 words, total size 2 kb.
1
Flying is so different in other countries. It's hard to get a handle on it sometimes.
Posted by: Mauser at November 07, 2015 04:27 AM (5Ktpu)
Comments are disabled.
7kb generated in CPU 0.02, elapsed 0.0304 seconds.
25 queries taking 0.022 seconds, 30 records returned.
Powered by Minx 1.1.6c-pink.