April 22, 2017
Albuquerque Motor Trend Auto Show 2017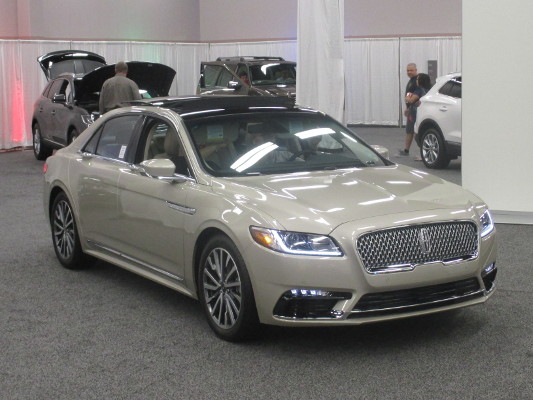 The 2017 was even less notable in terms of new cars than 2016, when at least Honda presented new Ridgeline. The new JL Wrangler is scheduled for 2018, as is the new Crostrek (although its platform leader, Impreza, was introduced for 2017). The car of the show is actually a Ford truck: F-250 King Ranch. It feels so comfortable. Sticker price is $64,000, more than a Mercedes C330 Coupe at $50k, also present in the show.
Toyota reskinned GT86, and now I cannot even fit into it, as they added a bump in the roof where my head needs to be.
Lincoln showed Continental, and it mostly served to highlight how uncompetitive their previous flagship was, the MKZ. It's still not quite there, but props for trying. Maybe one year LMC will release a true luxury car. BTW, my wife could not unlock the passenger door of Conti from the inside until I rescued her. It's like the designers spent so much effort thinking if they could that they forgot to ask if they should (use a button as sole door release).
Oh, and I took a little drive in FIAT 124 Spyder, the "Fiata". The engine sound on it is just hilarious, purposely omnipresent to remind about itself. The auto transmission is well sorted, as promised.
Posted by: Pete Zaitcev at 09:27 PM | No Comments | Add Comment
Post contains 223 words, total size 1 kb.
Comments are disabled.
6kb generated in CPU 0.01, elapsed 0.0297 seconds.
23 queries taking 0.0214 seconds, 28 records returned.
Powered by Minx 1.1.6c-pink.