February 01, 2019
SCCY CPX-3 is released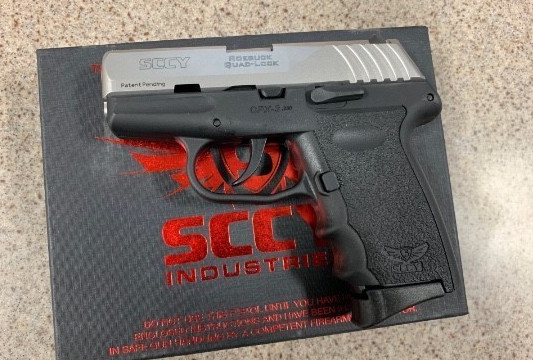 In the least noticed release of the 2019 SHOT Show, SCCY started deliveries to dealers of their .380 offering, CPX-3. The guns are hitting Gunbroker right now. What a long road this was. They started talking about more than 3 years ago. Two times, in 2015 and 2017, they sent the guns to the media, so the glossy magazines published the usual articles. But the launch was canceled in both instances. That must be embarrassing.
The gun itself reuses the grip of CPX-2, because .380 and 9mm cartridges have the same diameter. But the slide is smaller. This gives CPX-3 a weird, hammer-like appearance. It would probably scare people off in the world where Glock 45 is not a thing, but fortunately for SCCY, this cherry has popped without them.
Not sure if it's going to help or hinder CPX-3, but while SCCY were working bugs out, S&W released a broadly similar gun: the "Shield" 380 EZ. I call it similar because it's another large .380, although it uses a single stack magazine. It was a success in the market where .380 was largely synonymous with a small, pocketable gun (notwithstanding Beretta 84, Walther PK 380, Browning 1911-380). So the market has changed since the CPX-3 was initially conceived. The category found acceptance, but the competition also increased.
UPDATE: Dan T.F.G. pointed out that the grip is not entirely reused. They made its circumference smaller. However, the length is the same, I'm pretty sure.
Posted by: Pete Zaitcev at 10:37 PM | No Comments | Add Comment
Post contains 248 words, total size 2 kb.
Comments are disabled.
6kb generated in CPU 0.01, elapsed 0.0265 seconds.
23 queries taking 0.0194 seconds, 28 records returned.
Powered by Minx 1.1.6c-pink.