January 19, 2015
flying: RIP Mihoko Tabata
A senseless fatal crash happened in Florida on January 13. A visiting time-builder from Japan was killed: Mihoko Tabata, 38. The scenario was not that unusual: weather reported at departure overcast 600 feet, but the fog was moving in and the observation changed to overcast 200 soon thereafter. A poster at PoA, based at the same airport, was driving that night and reported dense fog. Tabata took off well after sunset, at 9 p.m..
The discussion, as often, took a few nasty turns. Tabata's qualifications were called into question, as well as qualifications and integrity of her instructors and examiners. The most striking thing is, she was well qualified for the task at hand: a 400 hour Commercial Pilot, AMEL, IR. Once she gone blind, she could have easily filed a pop-up IFR plan. Or simply declared an emergency. But instead, she descended over ocean and impacted on a beach. Police fished her body out of the surf. Why?
Personally, I don't expect that she pencil-whipped her hours or bribed her DPEs. She simply lost her head, I think. The evidence of that is, Tabata was in contact Daytona Approach and her English speech became incomprehensible as she fought to keep the airplane under control. There was no icing and no storm that night. Fear did her in, nothing else.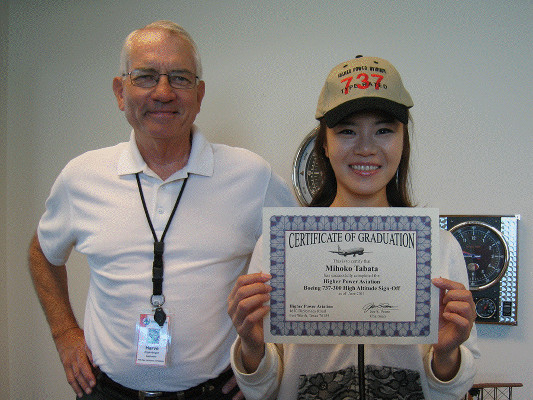 Posted by: Pete Zaitcev at 04:04 PM | No Comments | Add Comment
Post contains 224 words, total size 2 kb.
Comments are disabled.
6kb generated in CPU 0.01, elapsed 0.0268 seconds.
23 queries taking 0.019 seconds, 28 records returned.
Powered by Minx 1.1.6c-pink.