October 08, 2015
flying: Escape from Rochester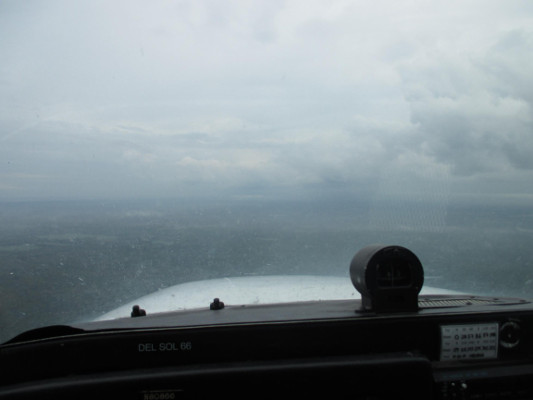 Last week I went to Rochester in the Upstate New-York and was reminded anew why I do not live in one of those states. It was cold, windy, rainy, ceilings were murderous... And that's long before winter and ice. I have no complaints about the big FBO in Rochester proper. I expected some kind of Teterboresque nightmare, but they were quite accomodating to a little bug-smasher. But for weather-related reasons I had to stop at a small airport after hours and renewed my hatred of the east coast. Everything is locked up, no code lock. No tie-down ropes. If I didn't have my own backup ropes, I'd have been in trouble. The crew car is not available, although it clearly exists. I almost froze to death waiting 40 minutes for taxi. Never again.
On the upside, this is a new range record for me: 1427 nautical miles away from home 'drome. The Great Planes treated me well, too: I wasn't nearly hit by a tornado this time.
UPDATE: This is what a morning in Missouri looks like by comparison: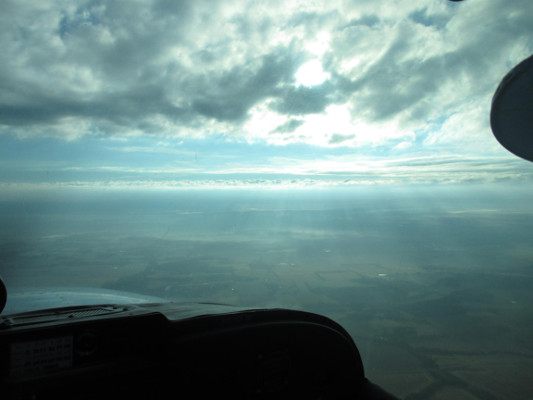 Posted by: Pete Zaitcev at 09:35 PM | Comments (2) | Add Comment
Post contains 183 words, total size 1 kb.
1
Sorry to hear of your travails, glad to hear of the achievement of the long trip. The weather can indeed suck here, and IFR is nowhere near a complete cure. "I almost froze to death waiting 40 minutes for taxi" (A good reminder to bring adequate clothing for any point short of one's destination hotel, in case of a forced or precautionary landing!)
Posted by: Frank Ch. Eigler at October 09, 2015 03:41 AM (E24Oc)
2
Next time you're in Upstate NY and it's not winter, I recommend landing at ELM and heading up Harris Hill for a spell. Harris Hill (one of the hills overlooking the valley containing the airport) is the "Soaring Capital of America"* and has a nice glider museum and an active glider port.
*: Well, it used to be. It was where all American WW2 glider pilots were trained. But there's no mountain wave action, it's all about the thermals. So the fancy kids with the altitude records all left decades ago.
Posted by: Boviate at November 09, 2015 08:05 AM (XRvFv)
Comments are disabled.
7kb generated in CPU 0.03, elapsed 0.0283 seconds.
25 queries taking 0.0194 seconds, 31 records returned.
Powered by Minx 1.1.6c-pink.